James Ingram
Beechworth's "Grand Old Man"
James Ingram arrived in Beechworth in March, 1855, as a young man of 27 years, having landed in Melbourne from Scotland in December, 1852.
He came to Beechworth only three years after gold was discovered, and for the next seventy years was a leading member of Beechworth's community.
From the very first day, he threw himself into the town's development and was associated with almost every community activity. Here are some of the examples of James Ingram's service to Beechworth:
He was the instigator of Ovens District Hospital, opened in 1857, and a member of its Committee of Management for seventy-two years.
He was one of the founders of Ovens Benevolent Asylum and a member of its Committee of Management for sixty-five years. He was President of the Committee at the time of his death – aged 99 years.
He was influential in the establishment of Mayday Hills Psychiatric Hospital at Beechworth.
He was involved with the schools in Beechworth from the 1850's and was instrumental in having the present Primary School built in 1875.
He was Secretary of the Beechworth Cemetery Trust from 1857 to 1927 – 70 years. He relinquished the position because of "advancing age". He was then 99 years old.
Local residents remember him as a short, neatly dressed man in top hat and black frock coat who spoke with a broad Scottish accent. In his 73 years here, he became almost a legendary figure to successive generations of Beechworth citizens. He died within six weeks of his 100th birthday, on 17th March 1928.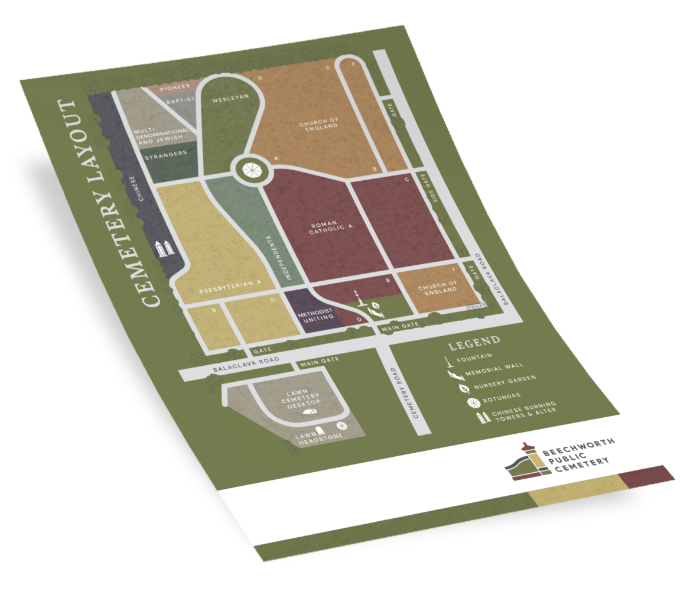 Beechworth Public Cemetery