James M Storey
Mexican War Veteran
James Storey was born in New York in 1818. At aged 22, in 1840, he enlisted in the American Army in the 2nd U.S. Dragoons. He fought against the American Indians in the West.
He re-enlisted in 1845 and served in the Mexican War between 1846 and 1848. In this time, he was present at the battles of Palo Alto, Resaca de la Palma, Monterey and Beuno Vista. At the famous cavalry charge at Resaca de la Palma, in 1846, his horse was shot from beneath him.
Discharge in 1850, he worked as a miner in the Californian gold diggings until coming to Australia in 1853, where he made his way to the Beechworth diggings.
In 1857, he ran a boarding house at One Mile, and in 1858, he married Mrs Eliza Hodgens. She had been transported from England for theft in 1839. In 1841, she married John Hodgens at Singleton, NSW, who had been transported in 1828.
James Storey died on 9th January 1913, after a long life of almost 95 years. He is buried here with his wife, Eliza.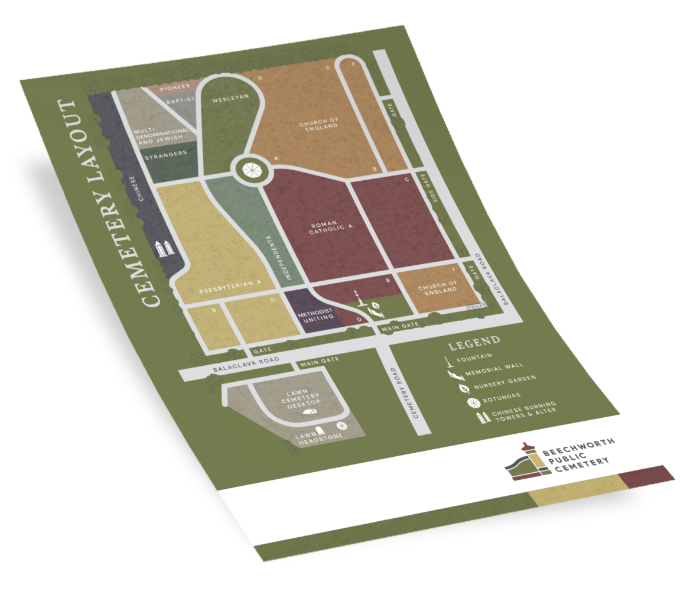 Beechworth Public Cemetery