The Gammon Children
The Gammon children's grave is surrounded by a hedge just in front of the Rotunda. Inside is a statue of a sleeping baby, and the names of some of the children may be seen on the statue pedestal.
George (a chemist) and Kate Gannon (nee Burgis) lived in Ford Street. They had ten children, and seven of them are buried in this grave. Their names are Adelaide, Frederick, Louise, Florence, Agnes, Constance and Alice. They died progressively between 1862 and 1872.
Their ages at death range from 9 weeks to two years. They died from conditions such as atrophy (wasting disease) and diarrhoea.
By 1872, the Gammons had eight children, but only one, Lucy, was still alive. In 1874 and 1878 Walter and George were born.
These tragic deaths illustrate the trauma of family life in the 19th Century, when so many children died from illness and disease which is now able to be treated.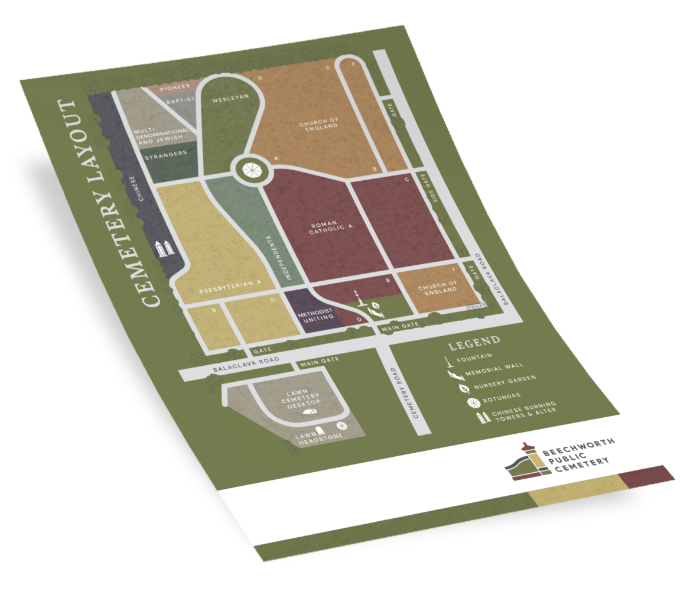 Beechworth Public Cemetery